English
Iwakuni White Snakes
The Iwakuni white snake has ruby red eyes and is covered in lustrous white scales all over its body, giving it a beautiful and mysterious appearance. These rare and precious snakes are shy by nature and do not pose a danger to humans.
Their white color is the result of a natural mutation occurring in Japanese rat snakes. The snakes have been found since ancient times in Iwakuni City, where they are revered as "messengers of the gods".
In 1972 the white snakes were designated as a Natural Treasure by the Government of Japan. Iwakuni City and its citizens work together to protect these beautiful animals and their habitat as well as spreading awareness about them to visitors.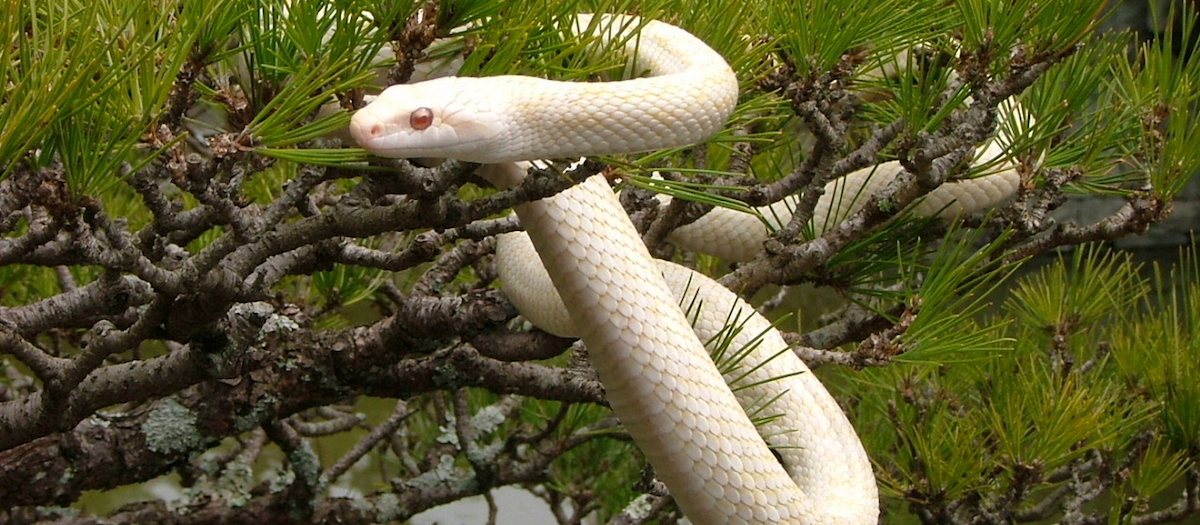 Iwakuni White Snake Museum
This is a museum where visitors can learn about the Iwakuni White Snake in an enjoyable way, through watching live snakes, models, displays of historical materials, digital videos, games and interactive exhibits. There is also shop you can buy original merchandise with designs based on the white snakes.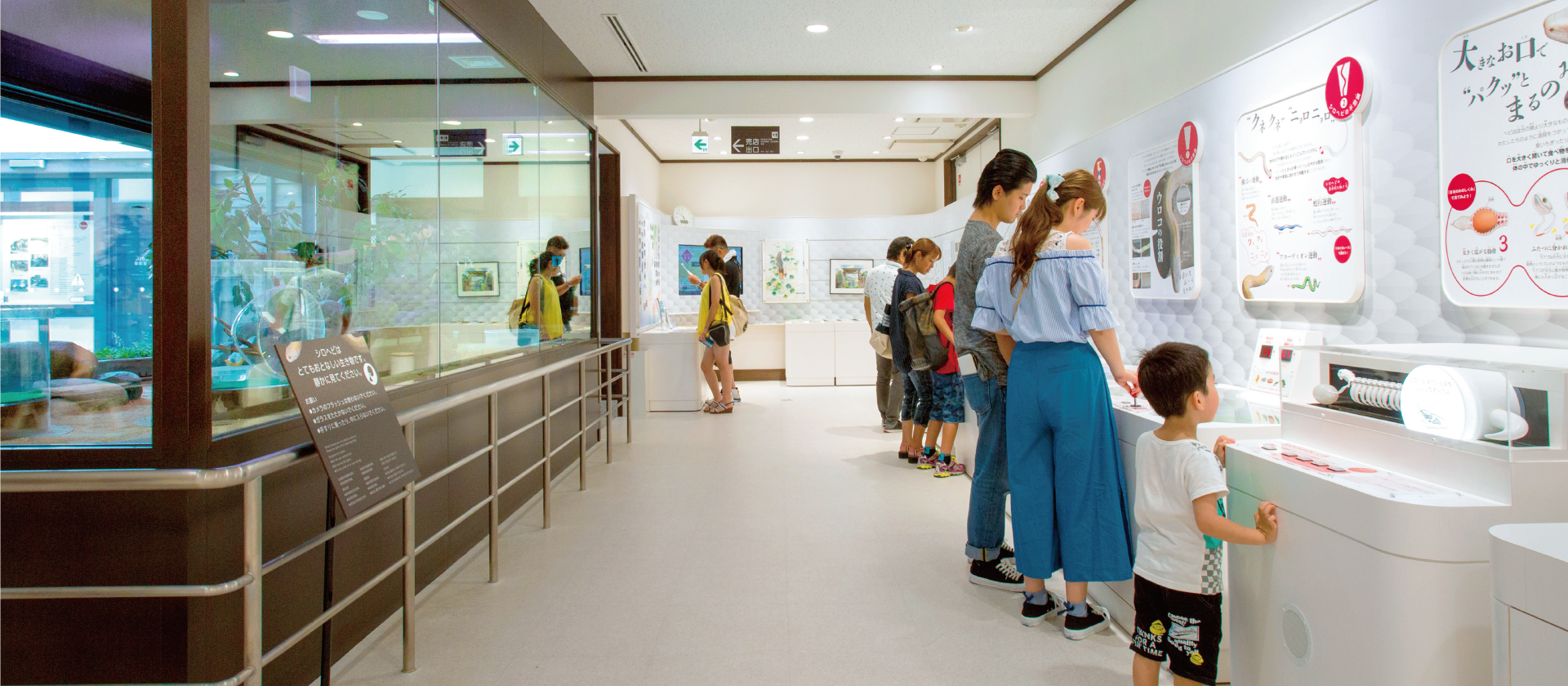 Information for Visitors
Opening hours / 9:00 – 17:00
Closing dates / Open all year round (may be closed temporarily for safety inspections and scheduled maintenance) 
Entry fees / Adult: High School age and above 200 yen (160 yen)
Child: Elementary School and Junior High School students
*(when purchased as part of a set of three [Kintaikyo Bridge, Iwakuni Castle, Ropeway] tickets
Special rates are available for groups of 15 visitors or more
Infants and small children under school age are admitted free of charge.
Access
【Arriving by air 】
Catch an Iwakuni Bus from Iwakuni Kintaikyo Airport to "Iwakuni Station" and change to an Iwakuni Bus for "Kintaikyo Bridge". Get out at Kintaikyo Bridge (Bus Center) and walk for 10 minutes (Total travel time: around 60 minutes)
【Arriving by JR Sanyo Shinkansen 】
Catch a taxi from Iwakuni station (around 10 mins)
Catch an Iwakuni Bus from Shin-Iwakuni Station to "Kintaikyo Bridge". Get out at Kintaikyo Bridge (Bus Center) and walk for 10 minutes (Total travel time: around 30 minutes)
【Arriving by JR Sanyo Main Line】
Catch an Iwakuni Bus bus from Iwakuni Station to "Kintaikyo Bridge". Get out at Kintaikyo Bridge (Bus Center) and walk for 10 minutes (Total travel time: around 40 minutes)
【Arriving by car】
Take the Sanyo Expressway from Iwakuni IC for 5km to Kintaikyo Bridge (Total travel time: Around 10 minutes)
Iwakuni White Snake Museum
2-6-52 Yokoyama, Iwakuni City, Yamaguchi Prefecture
TEL 0827-35-5303